Local search engine optimization is not a huge mystery but it does take some time and energy. If you are already familiar with SEO you don't need to unlearn everything you have learned, but just to add new knowledge to your online strategies.
If you are aiming to get a high ranking in local Google searches you have to be aware of the criteria Goggle use to rank your website. One thing you can obviously take into consideration is distance. However, the power of the internet makes sure the competition is healthy. This means that a store that's only a few miles from your store and is nearer to a major city doesn't mean that it will be ranking higher than you. The only way this has any of affect at all is when your store is at a large distance, over 20 miles. In that case, the distance becomes a factor but otherwise it will be local search engine optimization that determines your rank.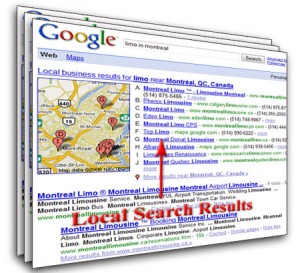 The crucial aspects such as on page and off page SEO will still play a major role in the ranking of your website. If your locally targeted website contains content that's SEO optimized with the right keyword density, then it will definitely be ranking higher than the others.
As with any regular search engine optimization, when you use the right keywords on your site, your rankings will dramatically improve in Google's local searches. Just make sure your address appears at various places on your website, so that it can be crawled. Also have your city name inserted in important places such as the headings and of course, the title tags. When you do this, the chances of your site coming up when someone searches using your local keywords get strong.
If you've tried Google SEO for a while now, you know how much value Google gives to anchor text, so it's important to have your related local keywords in your anchor text when linking to any external site that's relevant (Example: SEO Pro Asheville). Keep in mind that Google gives high emphasis to the position of the text appearing on the page. If all your targeted keywords are brought together and aren't spaced out, it may affect your local ranking.
You also have to keep in mind what kind of rating your business has in the real world. For instance, if you own a 5 star hotel, it will automatically be ranked higher than a 3 star hotel. That's how Google works. All those sites that have a good reputation and a well-known business are going to get a higher rank in Google local searches.
Apart from this, manually adding your site to Google by going to their site is a good idea. This can give you a faster ranking. Remember, the longer your business stays on their listing, the higher it will be ranked. Businesses that aren't long term and don't stay around for long don't get to rank well.

Tags: local search engine optimization, local SEO, local SEO expert, search engine marketing, SEO tips