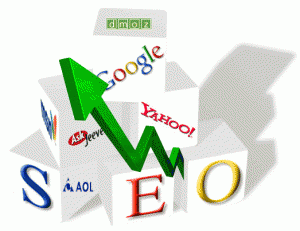 As an Asheville Local SEO Pro I am often asked about my secrets for the great rankings I get on my blogs. I'm willing to give some of my tips out if you want them. Remember, it takes dedication and commitment to get your local SEO ranking just the way you want.
1. Choose a keyword or idea on one specific topic to write about. This possibly means researching a variety of terms.
It is important to consider the LSI or latent semantic indexing . LSI keywords are simply keywords that relate back to your main keyword. I use 2 or 3 of them in each post along with my main keyword phrase.
If you want maximum LSI and SEO value check the Google keyword to see what Google says are "additional keywords".
Writing Blog Posts
Use the "Additional Keywords to Consider" on the Google Keyword Tool or the Google Wonder Wheel f which can be found  by opening the "show options" drop-down box on the Google search page.
These related keyword phrases CAN be used in your post if possible (Google doesn't just look at a phrase but also related phrases).  If you pull a couple of the top related phrases this can benefit your post.
I chose the keyword "writing blog posts" and added the following LSI Keywords for this post:
blog writing tips
writing successful blog
SEO blog posts
writing seo blog posts
internet business blogging
internet business tips
2. Form a short link for any important keyword hyperlink that you need to track using pretty links pro or a similar keyword tracking service. This is optional but I like to track the progress of the keywords or links that are contained in my blog posts:
3. Remember, the title of the post is the most important on site element. So it is vital that the keyword phrase is in the title. In general If you use the word "How To" or a specific number of steps to achieve a desired goal it will go a long ways towards improving the chances that your blog post gets read.
4. Write the post with the idea that Content is King. I like to use lists to generate traffic. Some content Ideas for lists include:
how to lists
different ways to do things
Step-By-Step systems
the wrong way to do something
Links to other blogs or bloggers
And lastly, resources lists which is one of the common articles I write on this website since I provide internet business resources.
It's also important to break up long paragraphs into shorter paragraphs to make it easier for your reader to scan or read the article.
5. Consider using video since it's a great way to communicate "how to" subjects. You can either use Camtasia which is now available for Mac users also or try using their free service called Jing to make shorter screen-cast videos. You may also consider using a Flip Video to record yourself talking.
Once the video is finished then upload it to YouTube, Viddler, or DailyMotion using a service like Tubemogul.com. Also consider video sharing sites that include do-follow. A list of some of them can be found at  http://www.searchenginejournal.com/dofollow-video-sharing-sites/
6. Use Audio: If you don't feel comfortable using video you may consider using audio. At the very least you may want to consider a wordpress plugin such as Odiogo to place a "Listen Now" button on your blog post which is especially good for podcasters.
Blog Writing Tip- Add alt tags to your images
7. Add pictures with relevant alt descriptions. The alternate descriptions of the images that you use can be very effective when writing blog posts with SEO considerations since search engines tend to place a high level of importance on the alt tags.
8. Think about tags and insert around 5-10 tags for your post. If you were searching for information, what keyword phrases would you use to find this article?
9. Choose categories for the post. Keep in mind the keywords that you are using and choose the appropriate category(s).
10. Publish the article. Review the article for errors and misspells. Preview it to make sure the layout and photos look OK and then publish the Article.
11. Send the article to your mailing list. I use aweber for my mailing list. The advantage of aweber is that, once you write an article, aweber can be set up to automatically broadcast it using their integrated RSS feed broadcaster. You can even set it up to broadcast to twitter.
12. Submit to social networks like twitter and facebook. I use ping.fm . It's a free service and by placing a button in my tool-bar I simply ping the blog posts.
13. Submit your article to Social BookMarking Sites
Social bookmarking sites can include many media services such as Digg, Technorati,  Google Bookmarks, StumbleUpon and even Facebook and Twitter which I've already mentioned. Consider using the following tools:
I use onlywire.com because it's the fastest way to submit to Social Bookmarking sites since it is almost fully automated. They will give you the service for free if you place their "onlywire" button on your website
Try socialmarker.com- Be sure to take advantage of the sites that give you a Do-Follow link by clicking on the text that says "Select the social bookmarking sites you want to Submit to" located on the right hand side of the page.

14. Submit to Blog Carnivals– shoot for 20-30 Carnivals. Go to http://blogcarnival.com/bc/ and follow the easy steps to submitting to blog carnivals
15. Article Submissions
Rewrite your Article and Submit it. You may consider manually submitting to EzineArticles.com, goarticles.com, and articledashboard.com.
Another idea is to use a service like ISnare.com. They charge $10 to submit your article to several thousand sites.
Since it is important to rewrite your article to make sure that you don't have duplicate content all over the web you may try a program called Magic Article submitter because the  2 package tool-set includes an article rewriter and article submission service. I also use this service which is located at Free Traffic System.com.
If you need more tips on these SEO steps contact me at SEO Pro Asheville.