Every business wants to be on the first page of a search when someone is searching for local businesses. But, how do you maximize your chances of getting on the first page?
There are a few ways to help optimize your local SEO:
First, get listed with the search engines. Getting listed by Google Maps will help tremendously. You have to fill out an application, get verified, and then wait a few weeks before your business will show up. Yahoo Local is another important listing. You can do this without the verification and your business gets listed faster. The more exposure you get on these sites, the more customers you will get.
Another way to optimize your SEO for you local region is to get listed in yellow pages type directories. Yellow Book, Yellow Pages, Yelp, and CitySearch are all examples of these types of directories. People utilize these just like they used the Yellow Pages phone book in the past. They need a service or a product and they look it up. Your business will get much more exposure when listed on these sites.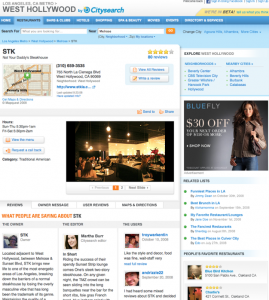 You should also list your business on free local classifieds such as Craigslist, Backpage or USFree Ads. People look to these sites to find service every day. These are very popular with Internet users and will get maximum exposure for little cost and effort.
Another way to get more exposure is to get reviewed. Ask your customers, or your friends and family to review your business on the various directories and online review sites. You can also attempt to put a link to your business on various local sites such as a Chamber of Commerce site.
One of the most important thing you can do is to manage your business profile. Your profile contains the basics: business name, address, phone number, and business description. This is what information will appear when someone does a search. This information will also appear on sites for national data providers. You certainly want this information to be correct and give a true description of your business.
If you have a web page, you can do a few things to make it more local search friendly. You should have your address on every page of your site. Furthermore, even if you have a toll free phone number, you should put your local phone number of every page of the web site.
Creating a page on your site titles "location/directions" will also help make it friendly to local searches. Have a link to Google Maps and Yahoo Maps on your location/directions page. If your business serves other surrounding towns, list as many of those as you can on your site.
Local SEO has become very important since Google introduced Google Places. Also, the proliferation of netbooks and smartphones have increased the important of getting listed on top locally. If you have a business that is living for local customers, learning how to get the maximum exposure on search engines is vital to the health of your business.

Tags: google maps, google places, local search engine optimization, local SEO