Local search marketing has recently become a part of an overall or complete SEO strategy. It helps ensure that your website dominates the search engines for the particular keywords or keyphrases for your industry in your local market.
Global marketing is also very important to many business, however there are several businesses that offer their services or products on a local level and do not necessarily need as much global exposure. We have created specific local marketing methods that focus on getting top placement for your business and website within local search results.
At SEO Pro Asheville we realized that not every business or situation is the same or requires the same marketing goals. That is why we develop unique marketing plans to help you website show up higher in the search engines and local business listings and for keyword terms specific to your city or metro area. Not all local SEO firms offer this type of service and our expertise in this field can help your business and website excel in these areas.
Currently the good old-fashioned phone book is still the top resource used when people need to find local products, services, or professionals, but local search is close on its tail. Every day more and more people are turning toward search engines to help find these same businesses that they once discovered only in the yellow pages.
We all previously relied on phone books, but with the evolution of local search we feel that phone books will be slowly phased out of existence. While the use of the yellow pages may not completely disappear, within the next 5 to 10 years a higher rate of people will be using search engines to locate local businesses than the phone book.
Getting ahead of your competition in the search engines now is key to dominating your local market. While everyone currently has the same opportunity to create and enhance their local business listings, those who do so sooner will benefit more. Getting high rankings in the search results within your local market will enable you to out-market your competition. Especially when it comes to impulse buying, being listed ahead of competing businesses can make the difference between making a sale or not.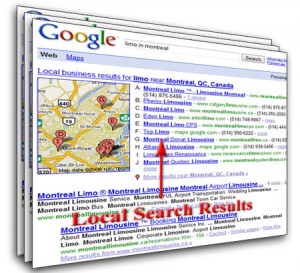 Each particular market and area is different and may require a slightly different strategy or approach. However, even though the markets vary there are certain factors that remain constant in order to reach top search engine placement.
We specialize in SEO and attaining first page results for your business whether your reach is local or global. Contact us and we can tailor a specific SEO marketing action plan for your website inside the state of NC. It's 2011 and it's about time your business gained high exposure in the major search engines. SEO Pro Asheville can put you on that path.