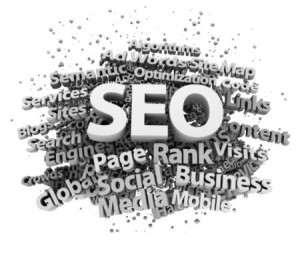 Local SEO work is always a flowing dynamic art, full of maintenance and upkeep. It's necessary to stay on top of the game and it's also important not to make key SEO mistakes.
Search engines use algorithms to determine search engine ranking, with Google recently changing its algorithm. Google's change just shows that you have to constantly be up-to-date with search-engine changes.
Avoid the following local SEO mistakes at all costs:
Redesign that doesn't work
The first thing you need to think of when planning to redesign your company site is if the redesign will work to your advantage in search visibility. You have to factor in page layout, content and keyword usage, navigation, links and redirects in the grand equation that is local SEO.
A Content Management System without a Migration Plan
You must have a migration plan if you're installing a CMS. A change in your content management system means a change in the templates that format Web pages, navigation, and often the URL structure of pages.
Letting inbound links drop
Stay updated with your inbound links, and think of new ways to prevent inbound link loss. You prevent or minimize link loss through constant content creation, promotion, and social participation.
Replicas
Do not use duplicate content. For example, if you are promoting a press release, RSS feed, or an article then make sure you have the original on your site first, then you can link any duplicates back to your site.
The one thing you can do you prevent your site from dropping in search-engine ranking is have a local SEO expert stay active and updated with your site. Site maintenance and innovation are the keys in local SEO when trying to reach the top.

Tags: asheville SEO expert, local search engine optimization, local SEO, local seo mistakes